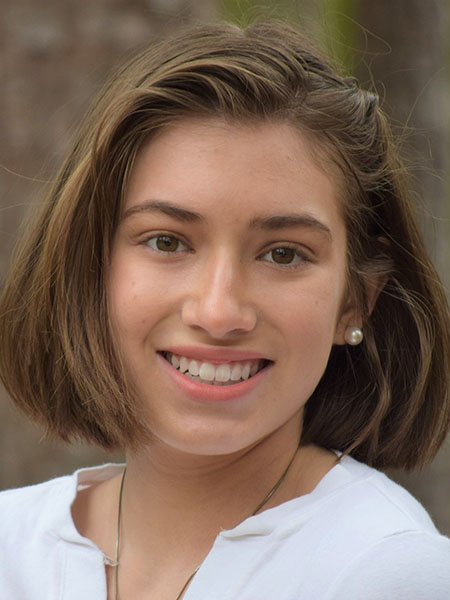 Pups for Packs is a volunteer project run by Sydney Cloutier and her dog Oreo. Its mission is to help end child hunger in Pensacola in a lighthearted way: by throwing parties for dogs. These parties act as a fun way for community members to donate to those in need while coming together and enjoying the outdoors. The money raised goes towards purchasing food items that the Escambia County Backpack Project distribute to elementary school students as weekend meals. Pups was started by Liana Patterson, a graduate of Pensacola High School. It was taken over by Sydney in 2018 for its second iteration: Pups for Packs II.
Sydney Cloutier is a junior in the International Baccalaureate (IB) Program at Pensacola High School. This is her second year working with the Escambia County Backpack Project. She chose to work on Pups because it's loads of fun and a great way to meet new people and get outdoors. In her free time, she enjoys playing the ukulele, skateboarding, going to the gym, and reading. Her favorite pastime though, is volleyball and Sydney is currently the captain of the varsity volleyball team at PHS. She is also the Inspector General of FL-12, the school's Air Force Junior ROTC unit. Through ROTC, she helps mentor local elementary school students at C.A. Weis.
Ultimately, Sydney's goal is to be a jet pilot in the Air Force and later, an astronaut. Her dream schools are Georgia Tech, UT Austin, and Rice, and she wants to major in planetary and computer sciences. Eventually, she hopes to travel to Mars and pioneer in space exploration.